Interview by Hani Lowenstein, Associate Director of Community Projects, OU-JLIC:
Dov and Jeanne Haselkorn, both graduates of Princeton University, live in Merion Station, PA.  Dov grew up in Newton Centre, MA and Jeanne was raised in Bryn Mawr, PA, just a short distance from where they currently reside.  Dov has spent his entire career as a consultant with Oliver Wyman and currently serves as the Head of Finance for the Americans region. Jeanne spent her entire career in SEI's Investment Management Unit based in the Philly suburbs. Seven years ago, Jeanne retired from SEI and began a second career volunteering for local organizations and raising their three children, aged 6-10, full time. Dov and Jeanne are active in their community and long time generous supporters of OU-JLIC. 
HL: You attended Princeton University at a time when there was no OU-JLIC couple on campus. What did you feel was lacking from the Orthodox community at the time? How does having an OU-JLIC couple at Princeton change these realities?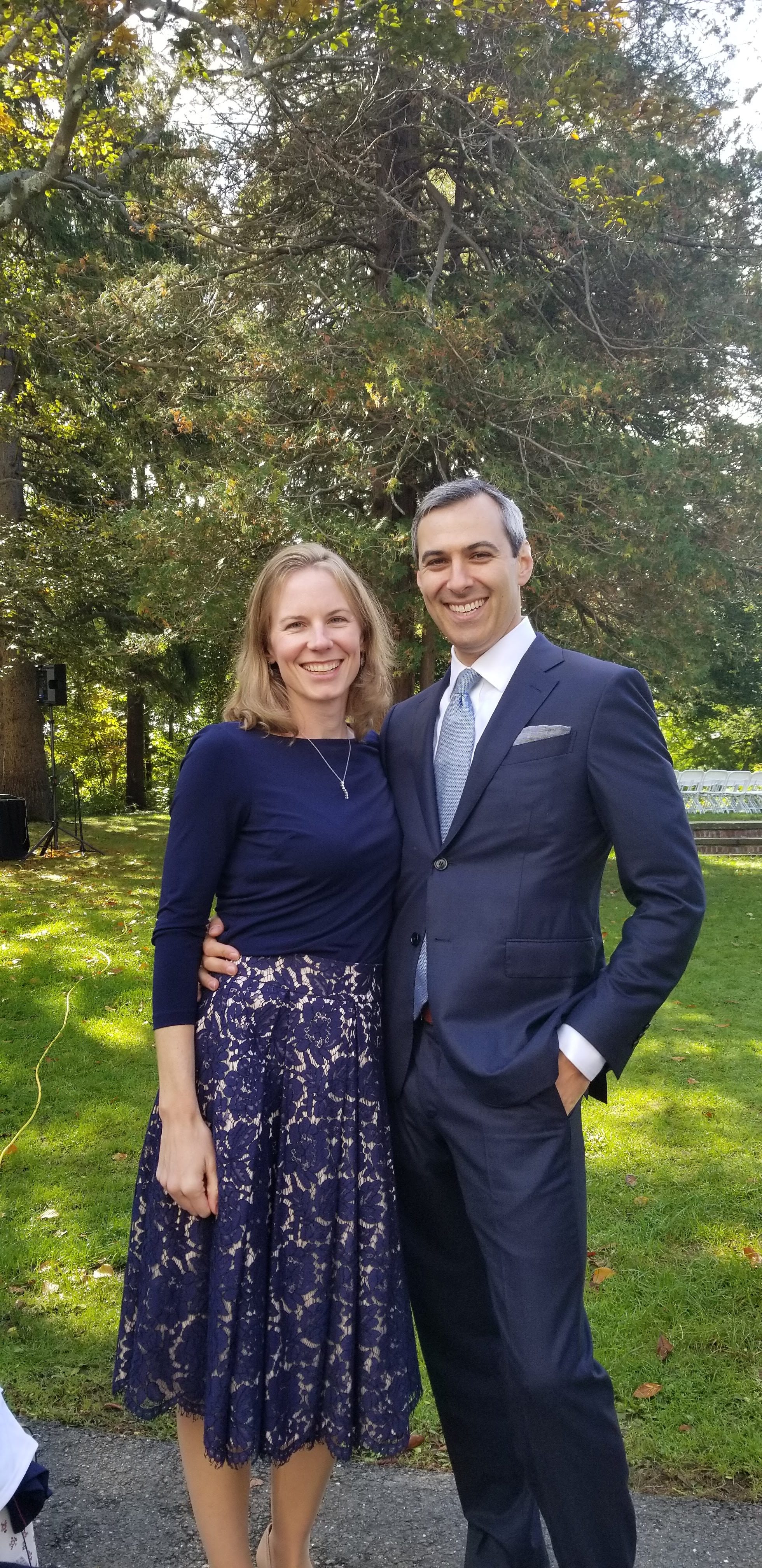 DH: It's honestly hard to give an informed perspective without first-hand experience of life with an OU-JLIC couple. I certainly didn't feel the Orthodox community was "lacking" while I was on campus. There was minyan three times a day, kosher food provided by the school three meals a day in a nice kosher dining hall that any student could eat at with the school meal plan, and Rabbinic interns who frequently visited campus for learning and to answer halachic questions.  However, all of the programming had to be arranged, and often led, by the students themselves, which had significant limitations. As for providing meals or a home environment for students, that was limited to those involved in the earliest stages of Chabad on campus and a handful of "townies". Having had someone to run truly professional events and lead learning full time on campus, in addition to providing a welcoming home environment, I imagine would certainly have made a big difference. From the Princeton couples' reports we've seen over the years, their work seems truly inspirational and impactful, so we are very grateful for OU-JLIC's impact.
HL: Looking back on your college years, how do you think those years impacted your Jewish identity and religious development? 
JH: Though I'd had many close Jewish friends growing up, Dov was the first religious Jew I met.  We were in the same RA group, and became friends due to having many mutual friends, and taking some of the same classes.  He was the reason I went to the CJL occasionally for a meal and met many other Orthodox Jews (some are still good friends).  Senior year, I took an Intro to Judaism course with Rabbi Diamond, and a basic Hebrew speaking course at the CJL.  Both of these, as well as interactions with Dov and others, served as a base for when I decided to convert to Judaism a few years after college.
DH: Although I grew up Orthodox and spent a gap year in Israel at an Orthodox yeshiva, my personal level of belief and observance had varied significantly year to year. In college, when I truly had full choice over how I lived, I finally settled into a lifestyle that felt meaningful and authentic to me. Although my observance was not what I considered 100% according to Halacha, it was meaningfully "Orthodox" to me, with strong commitment to the health and vibrancy of the CJL, Yavneh, and Orthodox Shabbat and learning. I became the Gabbai of the Orthodox minyan and played other leadership roles in the Orthodox community on campus, which was really the first, but not the last, time I had taken on Jewish leadership roles. 
HL: Are either of you currently involved in any local community organizations? If so, what drew you to these organizations?
DH & JH: Especially after becoming a stay-at-home mom, Jeanne looked for ways to both keep active and give back to the community.  She has now served as PTO President for our children's school (Perelman Jewish Day School), and as a member of their Finance Committee; as Finance, Technology, and Kiddush chair for our shul, Lower Merion Synagogue; and is active in non-profit organizations we believe in (e.g. Philabundance and Children's Literacy Initiative). Dov is also an active member of the community, serving on the Lower Merion Synagogue board and as a member of the planning committee for the ACLU centennial in 2020.   Perhaps, unsurprisingly as two Princeton engineers, we take a structured approach to tzedakah, splitting both our time and donations between causes we care about (environment, literacy, poverty, Judaism) with a bias towards local organizations.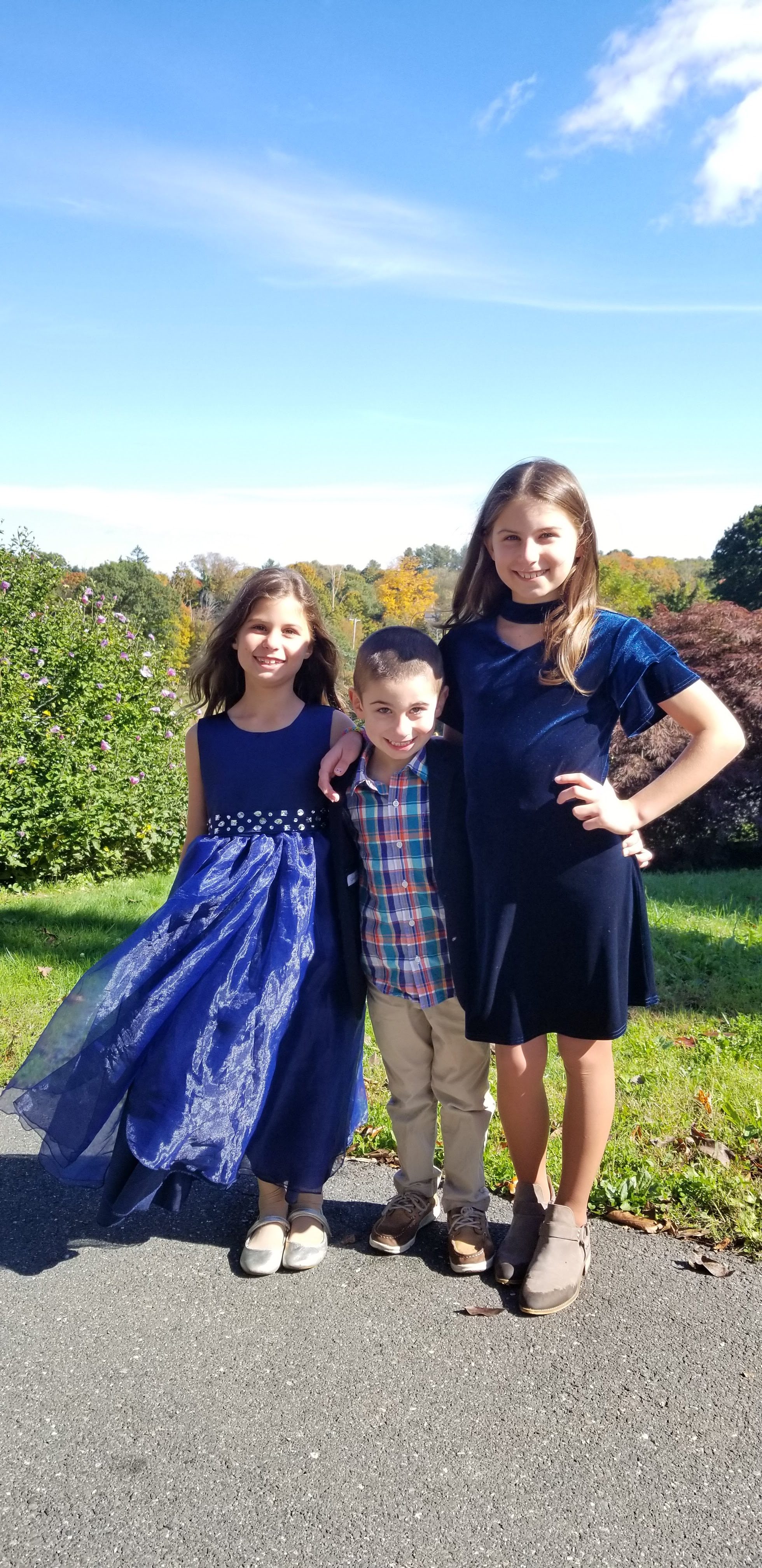 HL: You both have vast experience in the field of finance.  What advice do you give to young men and women interested in entering the field of finance? Do you have any specific advice in terms of maintaining work-life balance? 
JH: I enjoyed my time at SEI, working to create manager-of-manager portfolios by selecting managers, constructing the overall portfolio, and crafting messages to clients. I was able to continue working for a few years after having children because the company was so flexible when I needed to work from home or leave early for appointments — something I've found to be uncommon in the finance field. That said, with Dov on the road Monday-Friday each week, it became too difficult to continue, and we made the decision for me to quit.  A book that really helped me come to terms with my decision was Torn: True Stories of Kids, Career & the Conflict of Modern Motherhood, edited by Samantha Parent Walravens (a Princeton grad).  A few of the essays therein really resonated for me, and the key takeaway I have retained is that no one can do it all, or at least do it all well. You should choose what approach will make you happiest and push away any guilt thereafter.  Whether that's working full-time (it's perfectly fine to buy, not bake, cupcakes for the birthday party, or have your kids play with a babysitter), part-time (don't feel guilty for not moving as far in your career as if you were full-time, or missing some events with your kids because you have work commitments), or staying home (you actually don't have to be in the workplace to be an enlightened woman), all of the people in your life — including you — will be better for you being on that path.
DH: I have always been a consultant, but the way I have structured my working arrangements has varied dramatically over the years. My first two years after graduation, I spent a year in South Africa and a year in Australia. Once Jeanne and I got engaged, the furthest project I would accept was Toronto or California. More recently, I have made concerted efforts to stay even closer to home, now typically working from home on Mondays, and no longer supporting clients further west than Cincinnati. Although I am still on the road four or five days a week, spending my time on the east coast and often in NY means it's much easier to get home more frequently and I'm less exhausted when I do come home, which makes family time much higher quality. I have found that it's critical to make your own career/life decisions that work for you and your family — and chances are that your colleagues at work will understand and will be very supportive. As with anything, it's important to communicate openly and often to make this work.