Congratulations to Rabbi Joe Wolfson and Corinne Shmuel (OU-JLIC at NYU) on being named to the New York Jewish Week's 2020 36 Under 36, for their COVID-19 efforts. Rabbi Joe and Corinne have always been bastions of chessed for the NY community and have really upped their game during this crises, and the recognition is well-deserved:
Special Delivery
Rabbi Joe Wolfson serves as the Orthodox Union's Jewish Learning Initiative on Campus (JLIC) rabbi at NYU's Bronfman Center for Jewish life. Teaming with his wife Corinne Shmuel, he has shifted his in-person classes and counseling sessions with students online and runs activities on behalf of the wider, off-campus community. Previously he had rounded up hundreds of students and alumni to create and deliver care packages to a homeless shelter annually on 9/11, and to bring coffee and donuts to firemen and policemen.
He now coordinates hundreds of calls to isolated seniors in Manhattan through DOROT, some of them made by students and alumni who speak Yiddish and Russian. Through Met Council, he arranges delivery of kosher food packages to the elderly and, before it closed earlier this month, to Covid-19 patients hospitalized at the Javits Center.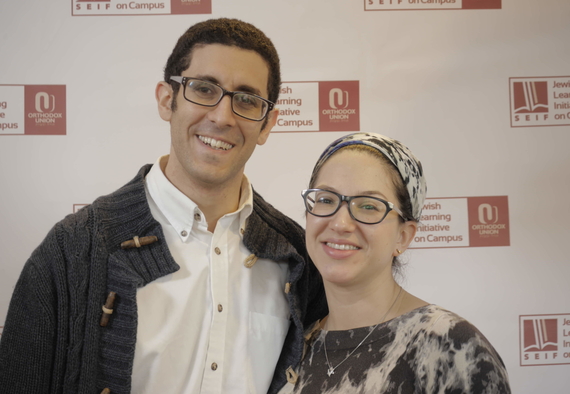 This impromptu work, facilitated via WhatsApp, "became a full-time operation," the rabbi says.
A native of London who was active in Jewish student activities at Cambridge University, Rabbi Wolfson has also raised thousands of dollars for charitable distribution. He recorded a weekly podcast on the Torah portion to boost listeners' spirits, and has arranged online lectures and musical performances for isolated seniors.
But not everything can be done online, and the rabbi understands the risks when he makes food deliveries to the homebound. "We had no other option," he says. "We can't leave them to starve. You can't send food by Zoom."
Read about all five 36 Under 36 First Responders here.