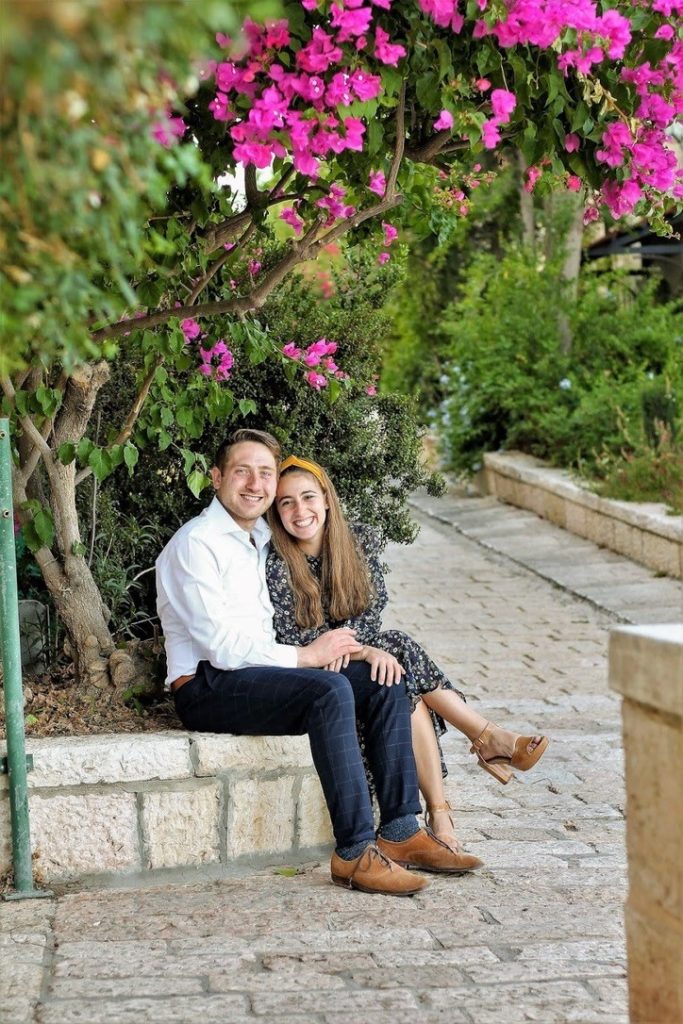 The Orthodox Union is piloting a part-time OU-JLIC program to serve the Atlanta area Jewish community in partnership with Hillels of Georgia and Emory Hillel. The new OU-JLIC couple,  Rabbi Ben and Rachel Atwood will be working with Atlanta area students including Emory University, Georgia State and Georgia Tech. They will be providing Beit Midrash learning, Shabbat programming, social events and pastoral care.
"We are thrilled that Rabbi Ben and Rachel will be serving the religious needs of the growing Orthodox college-aged students in our greater Atlanta community. It is my hope that under their leadership, Atlanta will be a home for Orthodox college students living in the area to be able to continue to grow Jewishly during their critical identity forming college years." Rabbi Adam Starr, the rabbi of Congregation Ohr HaTorah, Atlanta, GA
Rabbi Ben and Rachel Atwood spent the past year training for campus work as fellows in the OU-JLIC Fellowship for Campus Professionals. He grew up in Teaneck, New Jersey, and is currently pursuing rabbinic ordination at Yeshiva University's Rabbi Isaac Elchanan Theological Seminary. He spent two years studying at Yeshivat Har Etzion in Israel and graduated from Yeshiva College. He was a Straus Scholar at YU's Straus Center for Torah and Western Thought. Rabbi Ben has extensive experience working with Jewish young adults through various programs and fellowships, and he has always been awestruck by the amazing OU-JLIC communities created on college campuses.
Rachel was born and raised in Charleston, South Carolina and previously studied at Yeshiva University's Stern College and Shaalvim for Women. Most recently, Rachel worked as the Assistant Director for the Tikvah Fund's Overseas Student Institute and the Dean of Students for the Tikvah Scholars Program for high school students. Rachel will be beginning Emory Law School in the Fall, hoping to pursue a career in prosecution. Additionally, Rachel attended the Atlanta Jewish Academy for high school and is excited to return to the Atlanta community!
"In our work as the OU-JLIC couple of Greater Atlanta, we are excited to bring together students from the different local campuses and provide an outlet for students to meet and build a college-age community. We look forward to creating meaningful relationships with our students and opening our home for new learning opportunities and social events."- Rabbi Ben and Rachel Atwood
Rabbi Ben and Rachel have worked on many programs together in the past, and look forward to continuing their work as a team of educators. They have a passion for working with Jewish young adults and are excited to become part of the Greater Atlanta college community!
"Hillels of Georgia and Emory Hillel are pleased to be able to work with Ben and Rachel Atwood, two dynamic educators and Jewish leaders who have so much to offer our community. We are excited to welcome them as they strengthen the Orthodox community on our campus and serve as a resource to all Jewish students." – Rabbi Ilan Schwartz, Executive Director of Emory Hillel
OU-JLIC is an OU program in partnership with Hillel, which helps Orthodox students navigate the college environment and balance their Jewish commitments while being on a secular college campus. Toward this end, OU-JLIC places Orthodox rabbinic couples on over 23 college campuses in the United States, Israel and Canada to serve as Campus Directors and role models. The continuity of the Greater Atlanta program will be based on its programmatic success as well as the financial support of the community. More information about OU-JLIC can be found at oujlic.org