My name is Avi Kassuto and I made aliyah from Johannesburg, South Africa after finishing High school at Yeshiva College. I graduated from IDC-Herzliya this past year after studying Business Administration and Economics. Baruch Hashem, I am not alone here and have extended family (Savta, uncle, aunts and lots of cousins) in Israel and now the OU-JLIC family.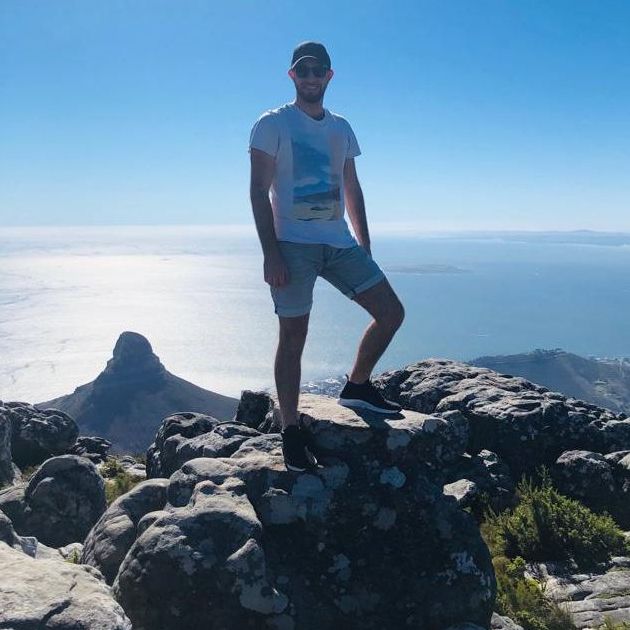 On September 7, 2016, I started IDC-Herzliya. I was excited for what was to come! But, without the presence of OU-JLIC on campus I felt lost in the dark. I was used to having a daily minyan every morning in a proper shul with Mincha and Maariv in the day. I came to IDC ready to start my new chapter as a proud Zionistic and Religious Jew. To my surprise a morning minyan was unavailable and after some time I heard through someone who had heard through someone else that my only option for a minyan was a 15-minute walk from IDC and I would have to come late to morning lectures after attending that minyan. My connection to Judaism diluted and I found myself in a new chapter contemplating maybe I didn't have to be religious like I was in Johannesburg.
Fast forward to September 2017, one year later. There were 10 of us around the table and we said change starts now. How can we make Jewish life better on campus? I learn of this amazing organization, which is known to most Americans, OU-JLIC…the answer to our problems. Second year of my IDC experience I arrive, and I see a circle of people sitting on the grass laughing and out of curiosity I go and look…"Hi I am Josh, this is my wife Margo and my son Yoshi." I understand very quickly that a concept we spoke about around the table became a reality after hard working individuals made something that seemed impossible become very possible. I was added to the Facebook and WhatsApp groups. There was not just a shiur a week (the first of its kind on campus) but 3 different shiurim to choose from. We also had Shacharit everyday with Mincha and Maariv on campus! It felt like a dream. The Botwinicks were like a second pair of parents and friends. My darkness that I left last summer was nonexistent. I was ready for a new chapter: Torah enriched shiurim, life inspiring moments, Shabbatot completely revolutionized. It was the start of something great.
My highlight of my time at OU-JLIC IDC Beit Mizrachi was Purim this past year. 250 people dressed up and the spirits of Adar filled the room. You read that right, 250 people together read the story of Ester, some for the first time. It was incredible. I felt like I was living a historic moment. Purim was always a highlight of chaggim back home and now I got to celebrate it properly in my new home with my new family.
I look forward to seeing what is to come with OU-JLIC IDC Beit Mizrachi. The program has changed the environment on campus so much it is hard to describe it in words.