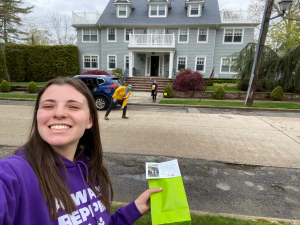 The semesterly #OUJLICstudybreak has been a favorite tradition on many campuses, including OU-JLIC at Columbia/Barnard and OU-JLIC at Rutgers. During finals week, the Educators deliver snack bags with juice boxes, gushers and other snacks to energize and uplift students all around campuses – in dorms, libraries, cafes and wherever they may be.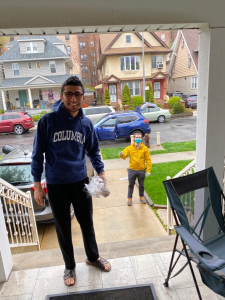 Even though students aren't on campus, they didn't want to skip this tradition and sought to find a way to make it work.
Rav Noam and Shiffy packed up bags with homemade treats – rugelach, cookies and a small challah, and set off to deliver the study snack packages. 16 hours 44 minutes, 211 miles and 6 counties later, they had nearly 50 incredibly happy students (and some parents) who came to the door to receive a snack and a quick shmooze from a distance.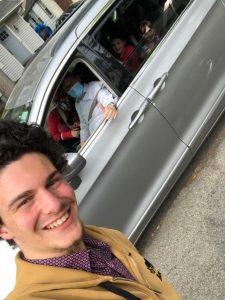 Rabbi Tzvi and Tali Wohlgelernter, OU-JLIC at Rutgers loaded their kids in the car and treats as they went to 16 different places within NJ! Rabbi Tzvi and Tali are finishing their last semester on campus and wanted to have the opportunity to have a socially distant goodbye with many of their beloved Rutgers family as they delivered treats to 50 of their students!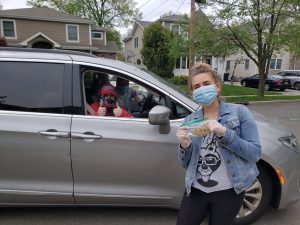 Nothing quite replaces seeing someone in person and it was such a joy to see the faces of these students. Nearly 100 students received a study break treat!